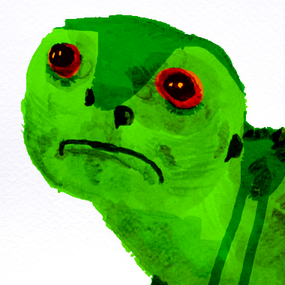 Y'all remember the Kid's blog, upon which she liveblogs books she is reading. (Currently she is liveblogging Flowers in the Attic, for our amusement.)
She had another post up. My favorite part?
Cathy is still preoccupied with clothes, but when she tries to get some of the ones in the attic, moths with DISGUSTING LITTLE WINGS fly out. She also finds some photos with relatives; everyone is completely miserable. This is a Misery Family.

Then Cathy picks up a book and CENTIPEDES FALL OUT AND ITS TERRIBLE EVERYTHING IS TERRIBLE. Chris chastises her for still being scared of bugs but HONEY IF YOU PICKED UP A BOOK AND FUCKING 100 LEGGED SQUIRMING TERRORS FELL OUT YOU'D SCREAM TOO.
Go here for the rest!