Mine started last night at 8:00 PM (after my Fiction Workshop) and the kid's started today at 10:00 (after his anthropology lab). We drove up to fetch him home around noon today, with the obligatory stop at the fancy grocery before we left town.
(Fort Smith, where we live, has only two grocery stores, Wal-Mart and Harps, and Harp's is only slightly better than the Wall. So if we want something fancy, like chocolate that isn't Nestle's, we have to wait for a trip up the mountain.)
Now Spring Break is officially begun. What will we do with it? I'ma write a ton. The kid will draw a ton. Also we must do a Squirrel Lab, which is something attached to the anthropology lab.
The kid is considering doing an anthropology minor. At lunch, we all received a lecture on tarsiers, and what is important about their eyes. As all y'all know, I was briefly an anthropology major in college, so I enjoyed this lecture immensely.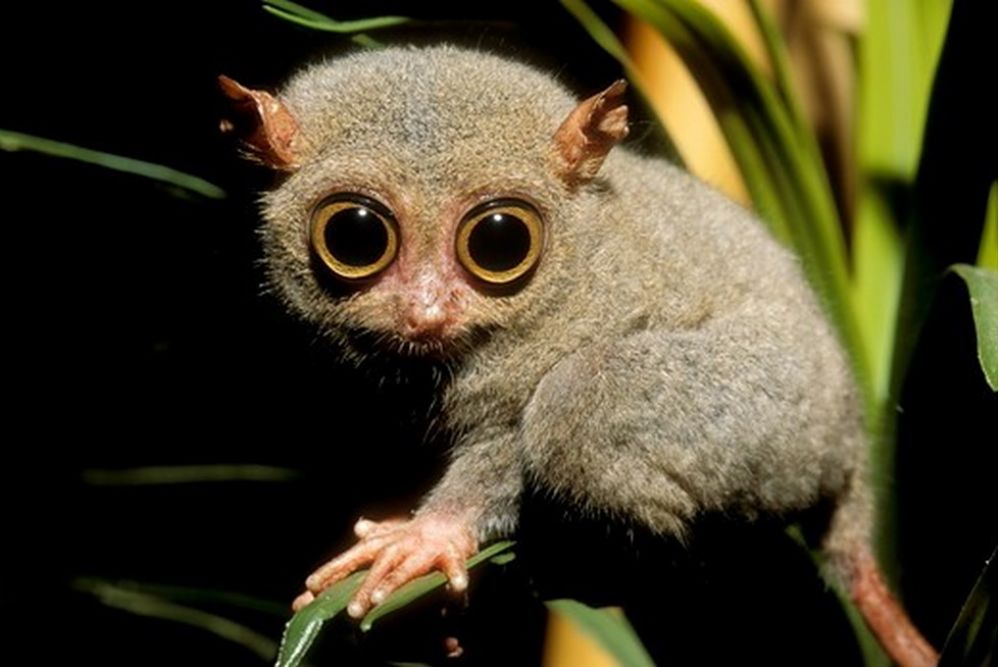 Tarsier at night
We'll probably also go to the dog park at least a few times. Also I am reading many many book. More on that later.