It's my birthday again.
I honestly forgot until suddenly dozens of people were wishing me Happy Birthday on FB.
So happy birthday to me!
What are we doing for my birthday? Nothing! That's how I roll. Any excuse not to have a celebration, that's my motto. I'ma drink coffee and write. Later probably I'll go to the dog park with Heywood and the Kid.
Dr. Skull did get me several nice presents, though, including a bottle of fig-infused balsamic vinegar.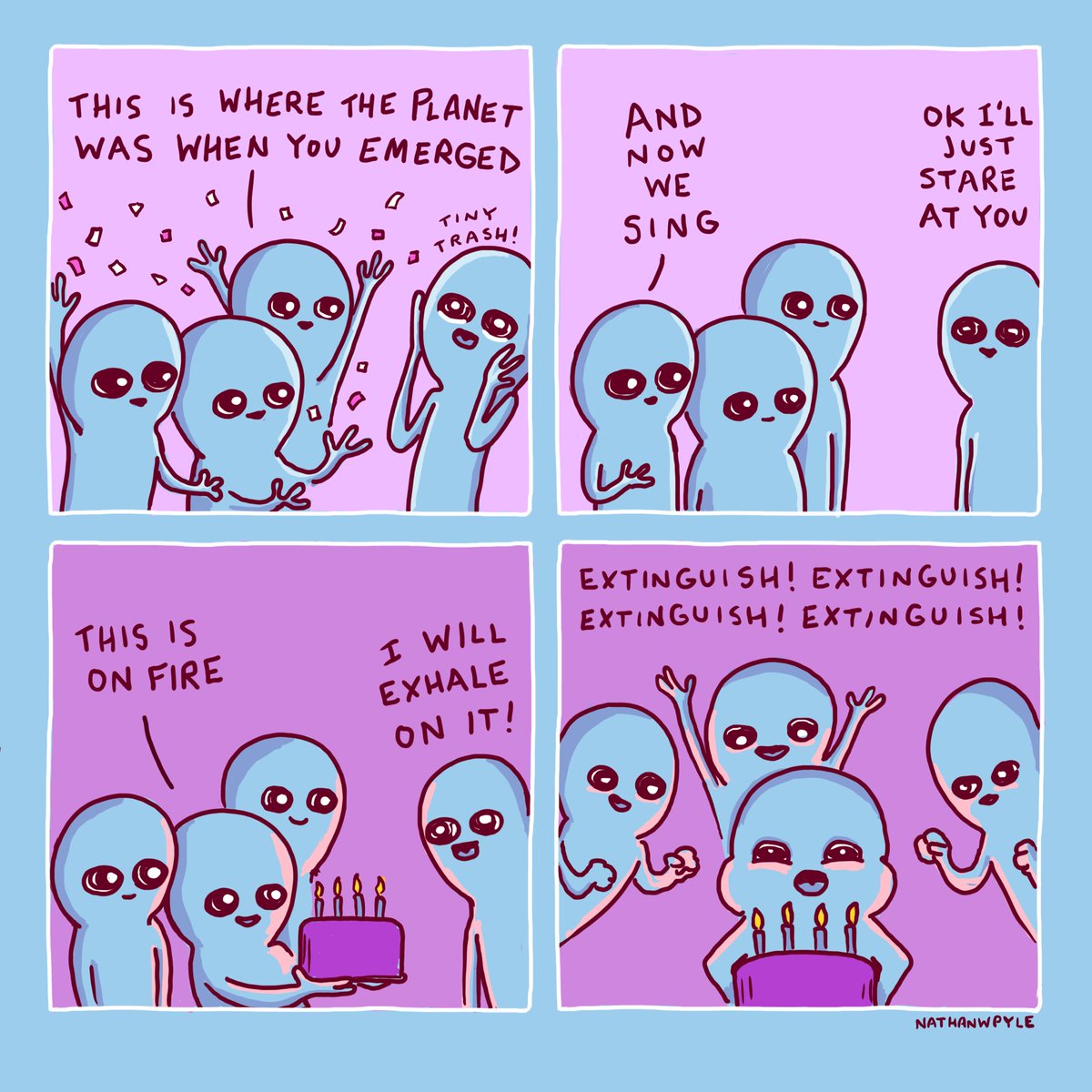 (Comic by Nathan Pyle. If you haven't discovered Nathan Pyle yet, boy are you in for a treat.)