A perfect illustration of the American South. This was posted on my FB feed. A local store has this display up for the Easter Season, and many, many people were thanking Jesus for the store and its "bravery" in witnessing for Christ.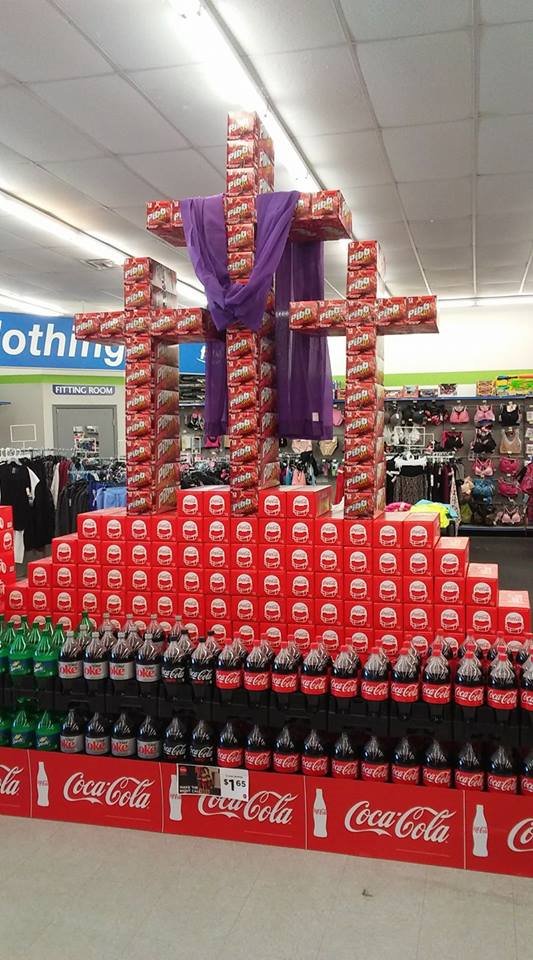 The fact that this is a marketing plot -- and a fairly heretical one -- has not entered their minds. This is because no one in the South, and very few people in America, are willing to admit that the real religion of America is not Christianity, but Capitalism.
Once you realize that, of course, this display makes perfect sense.
Buy more soda, affirm your witness to the one true God.