I've been writing and writing, which is why no posting.
Other news: I went in for a
EGD
, which is what they call it when they run a camera down your gullet to look at your throat and belly and decide if you need surgery to correct your ulcer or not. (Spoilers: Yep.)
Also: The new semester has started. I still haven't moved into my new office, though I have
symbolically
moved into it. By this I mean I moved my iconic bookend into it.
Iconic bookend looks like this. My (now dead) brother bought it for me, one Christmas when we were still friends: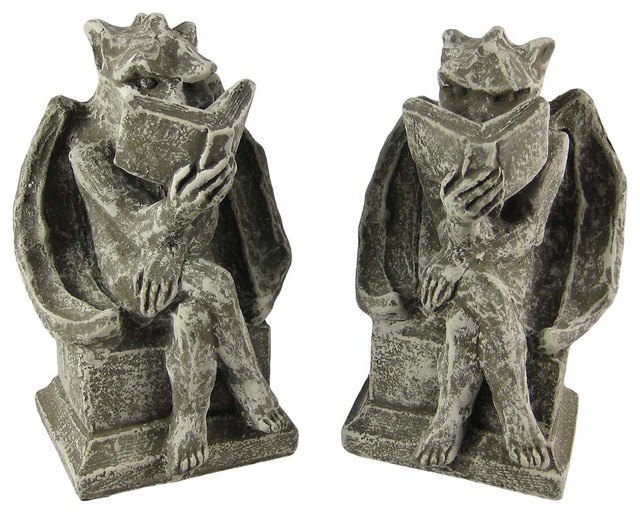 Also: I am teaching two comp classes this semester, a fiction workshop, and a class which I expect to enjoy mightily, called World, Class, and Women. All of these are scheduled on Tues/Thursday, which means I'll have MWF to write, at least if I can avoid too many committee meetings. Knock wood.
Also: Last night at the Hugos, N.K.Jemisin won for best novel with her amazing book
The Fifth Season
. If you haven't read this yet, why are you reading this? Why are you not on your way to the bookstore? Buy the sequel while your there --
The Obelisk Gate
, which just came out. (I've got it, but I've been writing so much I am only 20 or 30 pages into it.)
Also last night at the Hugos,
the Puppies
? REJECTED. Again. They've been whining about it all over their blogs today. For such tough guys, they do spend a great deal of time whining.
Also: My kid came home from school today and said, her tone odd, "I'm... having a good time at school this year."
It's
so bizarre.