The moment you've been waiting for!
Retellings of the Inland Seas is available today!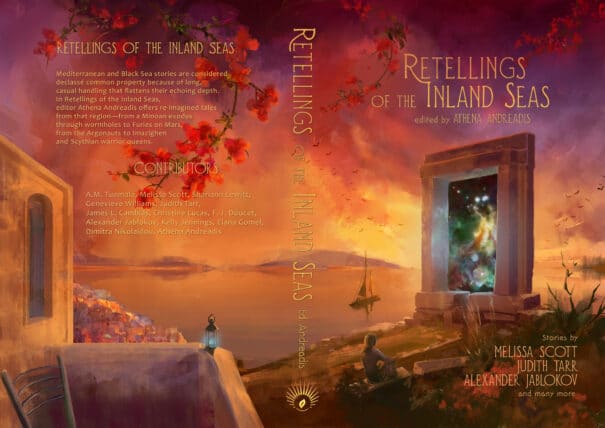 This is the anthology my new story appears in.
TOC:
Distant Campfires, Eternal Beacons – Athena Andreadis (introduction)
The Wine-Dark Sea — A. M. Tuomala
Sirens — Melissa Scott
Hide and Seek — Shariann Lewitt
The Sea of Stars — Genevieve Williams
Between the Rivers — Judith Tarr
Calando — James L. Cambias
One Box too Many — Christine Lucas
The Fury of Mars — F. J. Doucet
Out of Tauris — Alexander Jablokov
Little Bird — Kelly Jennings
Wings — Elana Gomel
The Crack at the Border — Dimitra Nikolaidou
Unearthing Uncle Bud — Athena Andreadis
More here!